October 31, 2017
FountainHead RI – Financial Literacy Synopsis of September 28th Panel Event at Bryant University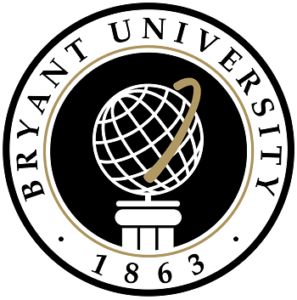 Financial literacy panel was held at Bryant University in Smithfield, Rhode Island.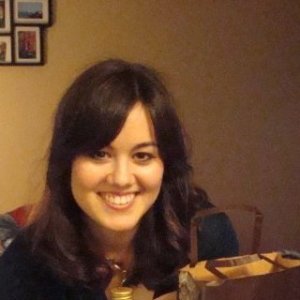 Natalie Collet, author of this blog post and leader within the FountainHead RI community
On September 28th, 2017 FountainHead RI hosted a panel on financial literacy at Bryant University.  Financial experts Ernie Almonte, Mike Repak, and David Almonte enlightened the crowd on tips for saving and spending money.  The crowd was made up of Bryant University college students, local millennials, and members of the baby boomer generation, all looking for expert opinions on money management.  I had the opportunity to attend the panel discussion and also ask several millennial attendees how they relate to the panel's advice.
One of the recurring pieces of advice for the night was to pay yourself first and start saving – for retirement, for an emergency, for whatever you may decide is worth saving for!  In getting this advice, I wondered how millennials saw themselves doing in this category.  Two individuals I spoke with, both in the financial services sector, felt they were successfully saving money.  The first felt he was doing a good job with saving money, taking a little bit out of every paycheck for retirement savings.  The second also prided himself on being frugal and uses the trick of seeing how many hours of work it would take to purchase a higher ticket item; this way he can tell for himself if the purchase will really be worth it.  Another individual, who works in the health services industry, also felt good about sticking to a budget and prided herself on finding free things to do around town, such as doing yoga in the park.  The last interviewee noted that he has a lot of self-discipline, and thinks about his purchases before buying, doesn't impulse shop, and waits for sales and deals before purchasing.
The panel also encouraged us to not only save for retirement but also get educated on tax rules and your company's (or organization's) retirement options.  Oftentimes, employers have a matching contribution for your work's 401(k) or 403(b) retirement plan but you might not be fully vested until 2-3 years after working there.  The matching program might be great for those who stay in their jobs for years and years, like the baby boomer generation, but millennials are known to bounce around jobs and find a career where the work environment fulfills their professional goals.  So how do we reconcile that?  Most of the millennials I spoke with want to stay at a job for a while.  Many of them like familiarity and a routine and know that meaningful change can happen when one works over a longer period of time.  However, several of the people I interviewed mentioned their jobs were stressful and didn't think they could stay past 5 years.  They hope to stay with the company but wonder if they would get treated well in the future.  One individual I spoke with mentioned that her job gives the employees no real reason to stay as they don't offer salary increases or promotions very readily.  Another individual stated that she would like to stay at her job for 2-3 years, but is more eager to find something that she really wants to do professionally.  So it seems millennials would love to take advantage of their company's retirement matching program but finding a fulfilling job that rewards employees with raises, bonuses, and a solid career path is more important.  If millennials do decide to change jobs, the panel reminded us to not forget to rollover that 401(k) into an individual IRA or your new employer's retirement plan!
Not all of us are fortunate enough to get a solid financial education through our schools or family but we can use community resources to educate ourselves as adults.  Money may not buy happiness but it allows us choices. Don't you want to be able to choose your own fulfilling life?
Natalie Collet is a cultural and educational event planner, dance enthusiast, and a financial planner with Primerica, a company helping Main Street Americans and their families on the path to financial independence.