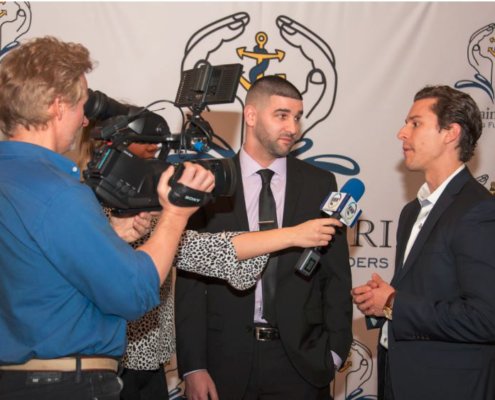 FountainHead RI Co-Founders David Almonte and Jason Dodier doing a live interview during the event.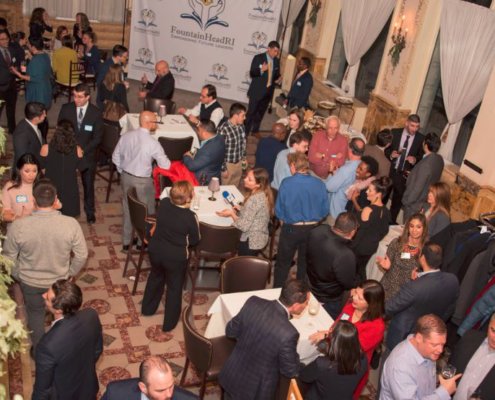 Networking before commencing the event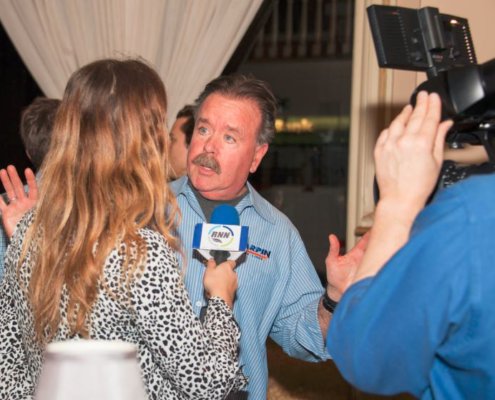 Peter Arpin of the Renewable Now Network conducting live interviews throughout the evening.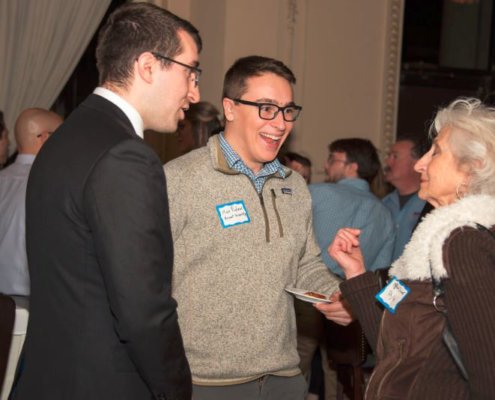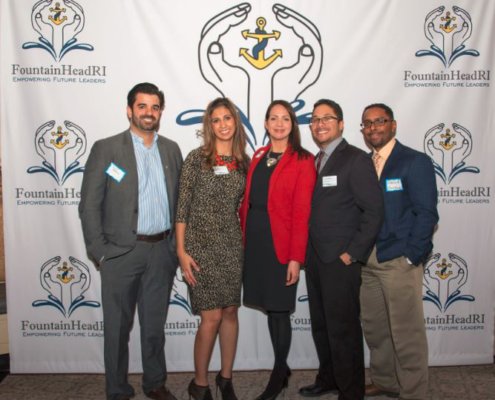 Members of the BankNewport team enjoying the evening festivities.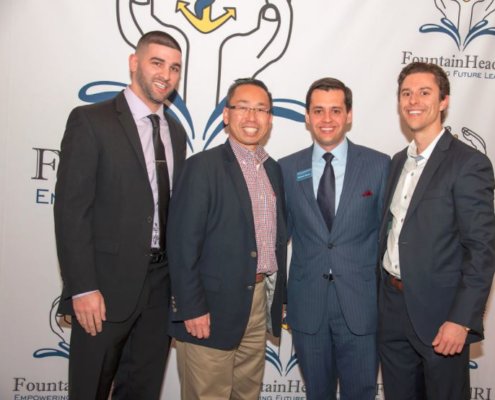 Cranston Mayor Allan Fung with the three Co-Founders of FountainHead RI (David Almonte, Nicholas Denice, Jason Dodier)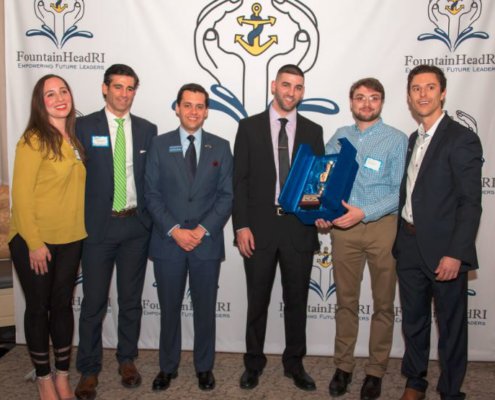 On Tuesday, December 19th, FountainHead RI hosted its 3rd Annual Year End Business Leaders Networking Event at the iconic Dorrance in downtown Providence Rhode Island, an evening that was truly unforgettable. The strong turnout was a testament to the growing reach of the FHRI community and the eclectic individuals who have taken active roles towards promoting the ultimate mission that the group was founded upon. Every sector of the business community was represented as generations converged to discuss innovation, financial literacy, and the future of Rhode Island. The evening was capped off with an award ceremony that was presided over by Peter Arpin of the Renewable Now Network.
Thank you again to all sponsors for helping to make this year's networking event a big success:
Grant Thornton LLP
Janney Montgomery Scott LLC
Rhode Island Society of Certified Public Accountants (RISCPA)
The Washington Trust Company
BankNewport
Renewable Now Network (RNN)
Stay tuned for further details regarding upcoming events and fundraisers from the FHRI Community.
For more information, or questions regarding how to take part in future FountainHead RI events, please email our events team: Events@FountainHeadRI.org