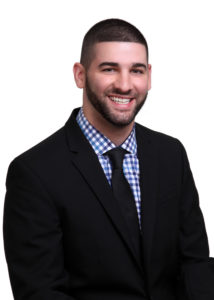 David Almonte, is an audit manager with the 6th largest public accounting firm in the country, Grant Thornton LLP. David specializes in commercial/manufacturing and not-for-profit financial statement audits as well as employee benefit plan audits.
David is extremely involved in the accounting profession and in giving back to the next generation. Nationally, David is a member of the AICPA's Financial Literacy Commission where he recently took part in a national media tour helping to spread financial literacy to over 12 million Americans nationwide. David is also an active member of the National AICPA's NFP/Governmental Training Program Conference Planning Committee and was a recent speaker at the National Conference this past October. David is a 2015-2017 AICPA Legacy Scholar Coach, recent 2014 graduate of the National AICPA Leadership Academy and a recent judge in the National AICPA Accounting Competition. Locally, David is the chair of the RISCPA's Accounting and Attestation (A&A) Committee and a graduate of the 2015 RI State Police Citizen's Academy.
David received a B.S. in Business Administration from Bryant University and an Associates' Degree in accounting from the Community College of Rhode Island.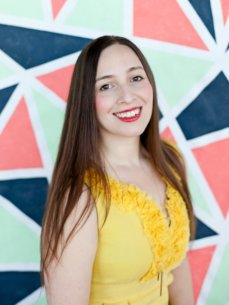 Erica Busillo Adams is a passionate and innovative non-profit executive who has built her career working for incredible organizations like The Philadelphia Orchestra, Save The Bay, and The Autism Project, where she is currently the Director of Development.
Erica is also the Co-Founder and CEO of (step)mom: v, sits on the Boards of Directors of Fusionworks Dance Company and The Center for Sexual Pleasure and Health, and was selected as an "Emerging Nonprofit Leader" by the Rhode Island Foundation in 2014 and a "Woman to Watch" in Social Services by Providence Business News in 2017.
When not non-profiteering, you can find Erica performing dance improvisation at the Fringe PVD festival, attending a PVD Lady Project event, sampling one of RI's many great restaurants, or hopping a plane to her next destination. Erica studied Communications, Dance, and Comparative Religion at Northwestern University and lives in Providence, RI with her husband and two (step)daughters.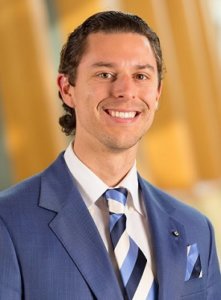 Jason Dodier is an international business professional at Schneider Electric SE, which is the global specialist in energy management. Since commencing his career with Schneider Electric, Jason has lived in the Middle East and Europe while performing a variety of functions on behalf of the company in operations, business development, marketing and sales management. Jason is currently a corporate ambassador for Information and communications technology, sustainability and innovation, actively on social media and delivering speeches on these topics worldwide.
In addition to his work at Schneider, Jason has been established as a bedrock of Millennial leadership within the international IT and manufacturing communities, currently holding positions on The Green Grid Executive Committee, French American chamber of commerce in Washington DC and the Strengthening Rhode Island Advisory Committee lead by Congressman Jim Langevin.
Jason received a BA in marketing from Bryant University in 2009, a Six Sigma black belt certification from Villanova University and is in the process of completing an MBA from Georgetown University. He is passionate about language learning, advising non-profits and traveling the world.
Nick Denice is a corporate attorney at Duffy & Sweeney, LTD where he focuses on business law, mergers and acquisitions, and commercial real estate. Mr. Denice is a Certified Public Accountant (CPA) and Certified Fraud Examiner (CFE).
Mr. Denice is a member of the Board of Directors for Blue Cross & Blue Shield of Rhode Island where he serves on the Finance Committee and as Vice Chair of the Audit Committee. Blue Cross is Rhode Island's leading health insurer with over 400,000 members and revenues of $1.7 billion annually.
Mr. Denice served as Chairman of the Town of West Warwick Pension Board where he participated in an historic pension reform effort saving taxpayers over $5 million annually and where he formulated investment strategy for $30 million of fund assets.
Mr. Denice is admitted to practice in all state and federal courts in Rhode Island and Massachusetts as well as U.S. Tax Court. He is a member of the Rhode Island Bar Association, Massachusetts Bar Association, the Rhode Island Society of Certified Public Accountants, and the American Institute of Certified Public Accountants.
Mr. Denice is a graduate of Bryant University, holding a bachelors degree in accounting, summa cum laude, and a Master of Professional Accountancy degree. He studied Political Economy at the London School of Economics and Political Science. He graduated magna cum laude from the Roger Williams University School of Law where he was an Assistant Editor of the Law Review. During law school, Mr. Denice interned with both the Honorable Brian P. Stern, Associate Judge of the Rhode Island Superior Court, and the Honorable Lincoln D. Almond, of the United States District Court for the District of Rhode Island.
Mr. Denice has officiated soccer at the youth, collegiate, and professional level. Mr. Denice is a member of the Providence Group, the Federalist Society – RI Chapter, and serves as a Lector at St. Joseph's Catholic Church.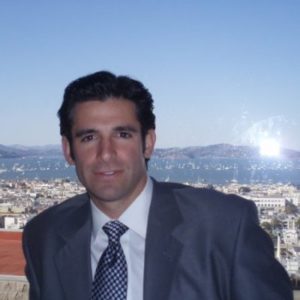 Matt Hassett works as a financial advisor in Janney Montgomery Scott's private wealth management business.  He and his Providence based team provide advisory services to give their clients financial peace of mind. His clients include individuals, business owners, endowments and institutions. Matt is a native Rhode Islander who returned home to join Janney in 2015 after spending 10 years working in NYC and abroad.
Prior to Janney, Matt was a Director for the Japanese conglomerate Mitsui & Co. He spent 6 years in Mitsui's Energy and Infrastructure Division working on private equity investments and asset management of the firm's projects and subsidiaries in North and South America.
Matt also spent 5 years in the investment banking division of Bank of America and predecessor Fleet Bank (which was acquired by BofA in 2004). While working in the firm's public finance group he supported over $2 billion in bond issuance's for higher education, healthcare and municipal entities.
Matt earned BA in Economics from Emory University in 2002 and hold Series 7, 66 and insurance licenses. He enjoys playing basketball, golf, surfing and traveling – always eager to explore new places, cultures and cuisines.